Vision/Mission Trip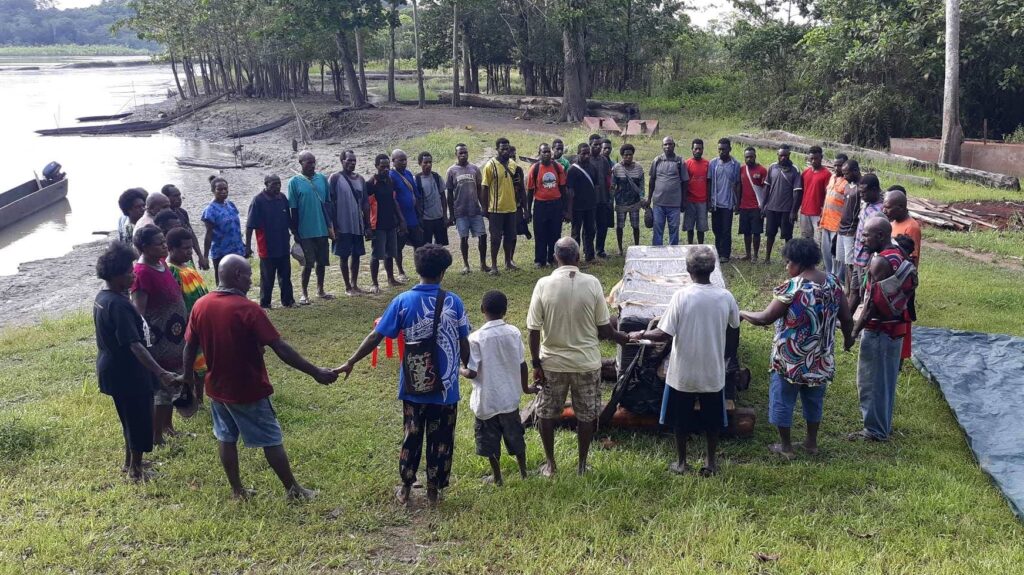 This trip is for those who would like to travel to one of the hardest places to get to on the planet earth. Twenty-four hours of flying completed by a ride in a dugout canoe through the jungles of Papua New Guinea. Come see what the Hauna Outreach is accomplishing, get to know the villagers, visit your sponsored student or teacher, serve the village through a current project, or maybe be part of a Proclaimer distribution.
Medical Mission Trip
In all of the country there are few specialists in surgery: for eyes, ears, or teeth. There is a two-story structure that was built in Hauna as a temporary clinic and hospital. One room is used daily for a nurse to do basic care and hand out medications if they are available. However, if we can bring a medical team over to practice these specialties in a jungle environment, it literally changes people's lives. Here in the States, if you need new cataracts, you go get it done. In PNG if you get cataracts, break a finger, lose your hearing, or a myriad of other ailments, your life is virtually over. Be a part of the team to bring new life to those in the most desperate need. We try to take 4-8 doctors with supporting nurses and staff.
Summer Mission and GAP year Adventure
Only for the most advanced students, spending either 3 months or 9 months in the village will radically change your life. Whether you are considering the mission field full-time, or just want a fully-immersive cross-cultural experience, you will fall in love with the Hauna people. These lengthy stays are individualized and take a lot of planning because of logistics and we'd like students to be with other western students.
Interest Form
Interested in going on a trip with us? Tell us a little about yourself and your interest in taking a trip with us.